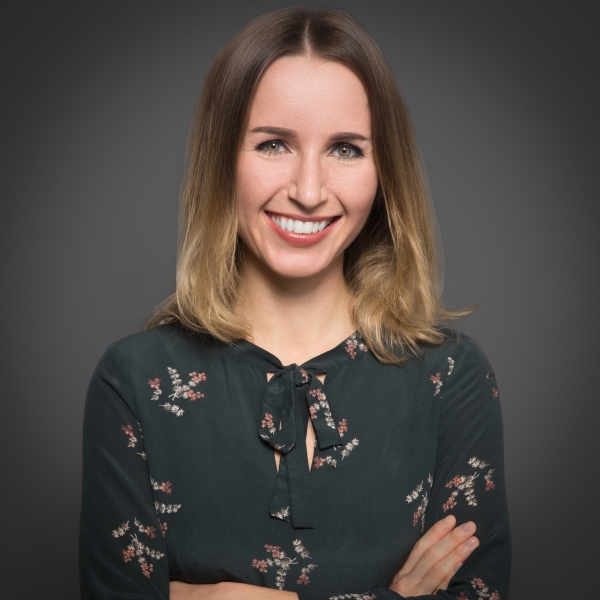 o:

718.222.0211

c:

954.684.6461
email
Victoria Silvers
Licensed Real Estate Salesperson
Languages

English, Russian
Want updates from
Victoria Silvers
sent to your email?
Victoria gets great gratification in being a trusted advocate for her real estate clients and finding them the most suitable home for their needs. Her goal is for you to be happy with all aspects of your decision, from the apartment, building and neighborhood to the value of the property.
Specializing in rentals and sales in Manhattan and Brooklyn, Victoria's goal is to make the best lifestyle match for her clients, and to build relationships that will last over time. 'I treat my clients the way I treat my family: with care, loyalty and respect; and I look forward to being there for all their real estate needs as they change in years to come.'
A native of Russia and fluent in the language, Victoria graduated with the highest honors from South Ural State University, and holds a Master's in Public Relations. She previously worked sales, marketing and business development in the telecommunications, wine and hospitality industries.
Victoria's experience has taught her to be determined, well organized and optimistic at all times. She also has a passion for and knowledge of interior design, allowing her to provide viable décor suggestions to her clients. Victoria now resides in Williamsburg after two years in Greenpoint, Brooklyn. Her favorite pastimes include reading, biking, traveling, yoga and interior design.
Recently Sold/Rented
| Address | Neighborhood | Bedroom(s) |
| --- | --- | --- |
| 15 Bridge Park Drive | Brooklyn Heights | Studio |
| 223 4 AVE | Park Slope | Alcove Studio |
| 223 4 AVE | Park Slope | Alcove Studio |
| 223 4 AVE | Park Slope | 1 Bedroom |
| 223 4 AVE | Park Slope | 2 Bedroom |
| 223 4 AVE | Park Slope | 2 Bedroom |
| 223 4 AVE | Park Slope | 2 Bedroom |
| 223 4 AVE | Park Slope | Studio |
| 223 4 AVE | Park Slope | 2 Bedroom |
| 223 4 AVE | Park Slope | 2 Bedroom |
| 223 4 AVE | Park Slope | Studio |
| 223 4 AVE | Park Slope | 1 Bedroom |
| 223 4 AVE | Park Slope | 1 Bedroom |
| 223 4 AVE | Park Slope | Studio |
| 223 4 AVE | Park Slope | 2 Bedroom |
| 223 4 AVE | Park Slope | Studio |
| 223 4 AVE | Park Slope | Studio |
| 223 4 AVE | Park Slope | 1 Bedroom |
| 223 4 AVE | Park Slope | 1.5 Bedroom |
| 223 4 AVE | Park Slope | Studio |
| 223 4 AVE | Park Slope | 1 Bedroom |
| 223 4 AVE | Park Slope | Studio |
| 223 4 AVE | Park Slope | 1 Bedroom |
| 223 4 AVE | Park Slope | Studio |
| 223 4 AVE | Park Slope | 1 Bedroom |
| 223 4 AVE | Park Slope | 1 Bedroom |
| 223 4 AVE | Park Slope | 1 Bedroom |
| 223 4 AVE | Park Slope | 1 Bedroom |
| 223 4 AVE | Park Slope | 1 Bedroom |
| 223 4 AVE | Park Slope | Studio |
| 223 4 AVE | Park Slope | 1 Bedroom |
| 223 4 AVE | Park Slope | 1 Bedroom |
| 223 4 AVE | Park Slope | 1 Bedroom |
| 223 4 AVE | Park Slope | 1 Bedroom |
| 223 4 AVE | Park Slope | 1 Bedroom |
| 223 4 AVE | Park Slope | Studio |
| 223 4 AVE | Park Slope | 2 Bedroom |
| 223 4 AVE | Park Slope | 1 Bedroom |
| 226 W 97 ST | Upper West Side | 1 Bedroom |
| 226 W 97 ST | Upper West Side | 1 Bedroom |
| 226 W 97 ST | Upper West Side | 1 Bedroom |
| 226 W 97 ST | Upper West Side | 1 Bedroom |
| 226 W 97 ST | Upper West Side | 2 Bedroom |
| 226 W 97 ST | Upper West Side | 1 Bedroom |
| 226 W 97 ST | Upper West Side | Studio |
| 507 W 28 ST | Chelsea | 1 Bedroom |
| 507 W 28 ST | Chelsea | 1 Bedroom |
| 507 W 28 ST | Chelsea | Two bed |
| 507 W 28 ST | Chelsea | one bed |
| 507 W 28 ST | Chelsea | one bed |
| 507 W 28 ST | Chelsea | One bed |
| 507 W 28 ST | Chelsea | Studio |
| 507 W 28 ST | Chelsea | 2 Bedroom |
| 507 W 28 ST | Chelsea | Studio |
| 507 W 28 ST | Chelsea | one bed |
| 507 W 28 ST | Chelsea | Studio |
| 507 W 28 ST | Chelsea | 1 Bedroom |
| 507 W 28 ST | Chelsea | Studio |
| 507 W 28 ST | Chelsea | 1 Bedroom |
| 507 W 28 ST | Chelsea | 2 Bedroom |
| 507 W 28 ST | Chelsea | 2 Bedroom |
| 507 W 28 ST | Chelsea | Studio |
| 507 W 28 ST | Chelsea | 1 Bedroom |
| 507 W 28 ST | Chelsea | 2 Bedroom |
| 507 W 28 ST | Chelsea | One Bed |
| 507 W 28 ST | Chelsea | one bed |
| 507 W 28 ST | Chelsea | Studio |
| 507 W 28 ST | Chelsea | 1 Bedroom |
| 507 W 28 ST | Chelsea | Studio |
| 507 W 28 ST | Chelsea | 1 Bedroom |
| 507 W 28 ST | Chelsea | Studio |
| 507 W 28 ST | Chelsea | one bed |
| 507 W 28 ST | Chelsea | One Bedroom |
| 507 W 28 ST | Chelsea | one bed |
| 507 W 28 ST | Chelsea | One bed |
| 507 W 28 ST | Chelsea | 1 Bedroom |
| 507 W 28 ST | Chelsea | one bed |
| 507 W 28 ST | Chelsea | Studio |
| 507 W 28 ST | Chelsea | Studio |
| 507 W 28 ST | Chelsea | One bed |
| 507 W 28 ST | Chelsea | 1 Bedroom |
| 507 W 28 ST | Chelsea | 1 Bedroom |
| 507 W 28 ST | Chelsea | 1 Bedroom |
| 507 W 28 ST | Chelsea | One Bedroom |
| 507 W 28 ST | Chelsea | One bedroom |
| 507 W 28 ST | Chelsea | Studio |
| 507 W 28 ST | Chelsea | Studio |
| 507 W 28 ST | Chelsea | 2 Bedroom |
| 507 W 28 ST | Chelsea | Studio |
| 507 W 28 ST | Chelsea | 2 Bedroom |
| 507 W 28 ST | Chelsea | one bed |
| 507 W 28 ST | Chelsea | One Bedroom |
| 507 W 28 ST | Chelsea | 2 Bedroom |
| 507 W 28 ST | Chelsea | Studio |
| 507 W 28 ST | Chelsea | One Bed |
| 507 W 28 ST | Chelsea | 2 Bedroom |
| 507 W 28 ST | Chelsea | Studio |
| 507 W 28 ST | Chelsea | Studio |
| 507 W 28 ST | Chelsea | one bed |
| 507 W 28 ST | Chelsea | Studio |
| 507 W 28 ST | Chelsea | One Bedroom |
| 507 W 28 ST | Chelsea | 1 Bedroom |
| 507 W 28 ST | Chelsea | One Bed |
| 507 W 28 ST | Chelsea | 1 Bed |
| 507 W 28 ST | Chelsea | One bed |
| 507 W 28 ST | Chelsea | 2 Bedroom |
| 507 W 28 ST | Chelsea | 1 Bedroom |
| 507 W 28 ST | Chelsea | 1 Bedroom |
| 507 W 28 ST | Chelsea | 2 Bedroom |
| 507 W 28 ST | Chelsea | 2 Bedroom |
| 507 W 28 ST | Chelsea | one bed |
| 507 W 28 ST | Chelsea | One Bedroom |
| 507 W 28 ST | Chelsea | studio |
| 507 W 28 ST | Chelsea | 1 Bedroom |
| 507 W 28 ST | Chelsea | 1 Bedroom |
| 73 Monroe ST | Upper West Side | 1 Bedroom |
| 73 Monroe ST | Chinatown | 2 Bedroom |
| 73 Monroe ST | Chinatown | 1 Bedroom |
| 73 Monroe ST | Chinatown | 1 Bedroom |